Did you know it is becoming common for insurance companies to not renew existing policies of fly and tackle shops that also have guiding operations as part of their business? We can help.
Why are shop owners losing their insurance?
Simply put, it's a catch-22. Insurance companies who like insuring fly and tackle shops do not want to insure the liability exposure of guiding operations. The insurance companies that do insure guide liability do not want to insure retail operations.
What can you do?
Contact Cross Current before your insurance is canceled or not renewed to find out more. We specialize in insuring the fishing and outdoor industries, and we have a unique, long-term solution for this dilemma. We have helped many shop owners across the country solve this problem, and we can help you too!
Cross Current Insurance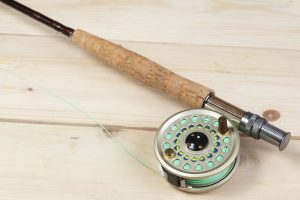 We are an insurance brokerage born out of the concept of helping businesses and professionals in the fishing industry while also giving back to the causes we all care about. As avid anglers ourselves, we understand the unique challenges you face, both on the water and in your business.
Contact us with any questions:
Email Pete  or 860-817-4964
Email Augusto or 860-817-3100
Email Rollin or 860-559-0697