Cross Current Prescription Discount Card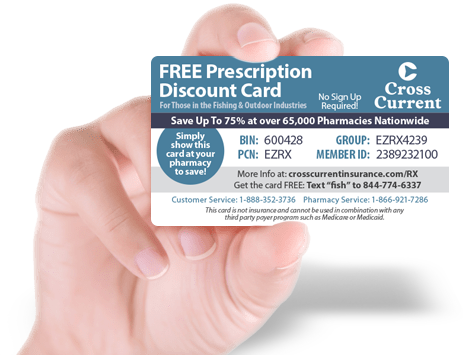 Save up to 75% Off your prescription
The Cross Current Discount Prescription Card has a network of over 65,000 pharmacies nationwide, including independents and major chains such as CVS, Walgreens, Target, Publix, and Winn Dixie. Cardholders can save up to 75% on their prescription medications.
You can also:
– Text "fish" to 844-774-6337 and we will text you the card information
– Click here to download the card info in your phone contacts.