About Cross Current Insurance
Cross Current Insurance Group is an insurance broker born out of the concept of helping businesses and professionals in the outdoor adventure industry while also giving back to the causes we all care about. Our team shares the bond of fly fishing, but we also hike, ski, camp, kayak, paddle board and more. We understand the unique challenges you face when working outdoors and in your business. We also recognized that there wasn't someone like us to help you navigate the waters of insurance.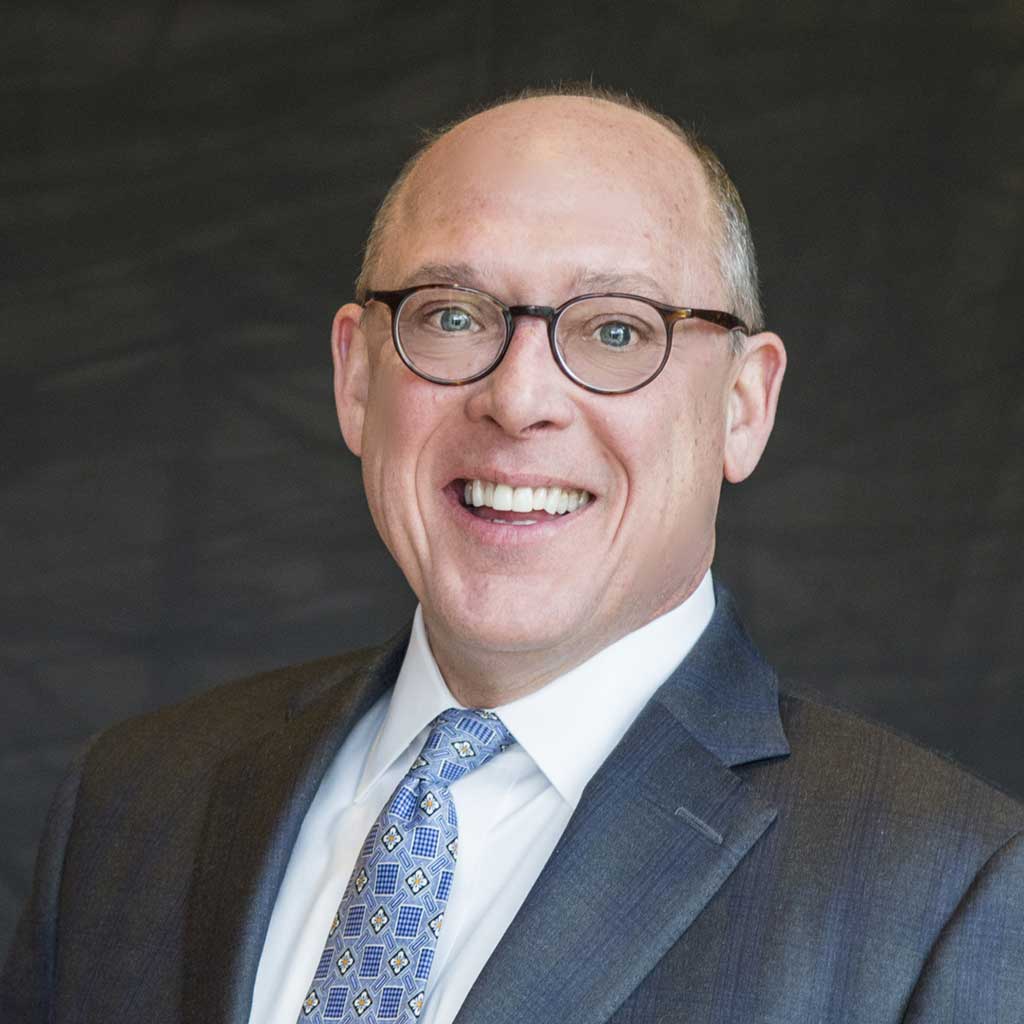 Rollin Schuster
Managing Principal, Cross Current Insurance
135 South Road
Farmington, CT 06032
Rollin has over 30 years of experience in the insurance and financial services industry. In addition to Cross Current Insurance Group, Rollin is the managing principal of The Schuster Group and a partner of Insurance Provider Group, two leading insurance brokerage firms. Rollin supports the insurance industry through serving on the NFP Benefits Partner Broker Advisory Board as well as two industry advocacy organizations; Connecticut Benefit Brokers and National Association of Health Underwriters and is a frequent speaker on industry related topics.
Rollin's desire to support the greater good inspired him to create his own nonprofit organization called The Alliance for Nonprofit Growth and Opportunity Inc., commonly referred to as TANGO; which he now serves as President. This organization provides resources to over 1200 nonprofits helping them build capacity through business oriented education, preferred services and mission support. Rollin's nonprofit involvement also includes serving as Treasurer of CW Resources, one of Connecticut's largest nonprofit organizations and past Chairman of the Board of Qualidigm, a national healthcare consulting company.
Rollin is a graduate of Franklin Pierce University, holds numerous insurance and security licenses and is an Investment Advisor Representative with Kestra Financial.
When not working, Rollin can be found fishing his home waters of the Farmington River and Martha's Vineyard. He lives in Simsbury, Connecticut with his wife Amy and is proud to have raised three kids who all cast like Bohemian Guides.
Combining over five decades of insurance experience along with fishing from Bozeman to Belize and Martha's Vineyard to the Kenai Peninsula, we realized something rather quickly. From guides, outfitters, and lodge owners, to the rod and tackle manufacturers, even non-profits in the fishing space, their risk management needs are very different than the businesses of main street USA.
We are here to help you find the best coverage at the best price, and most importantly, to Protect Your Passion.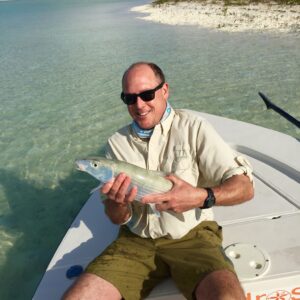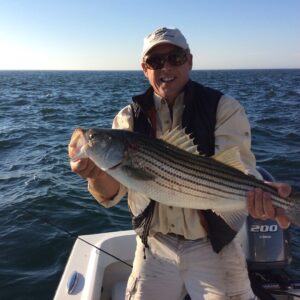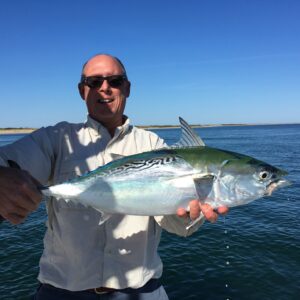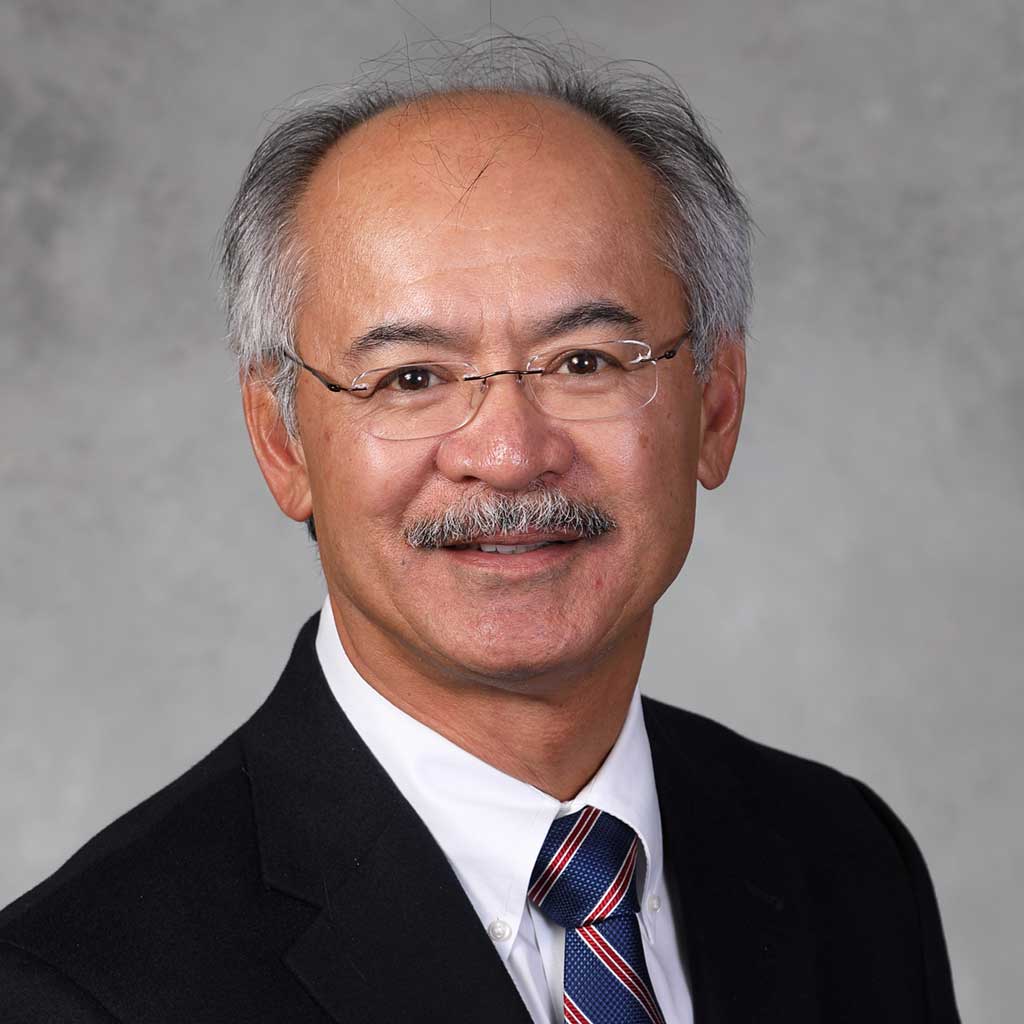 Augusto Russell
Partner, Cross Current Insurance
135 South Road
Farmington, CT 06032
Augusto is a Certified Insurance Counselor with over 30 years experience in the insurance industry.
In 2000, Augusto left his insurance career to work as the Director of Development for HOPE worldwide New England, a faith‐based NGO in Andover, Massachusetts. He raised money to support orphaned and abandoned children in Romania and other Eastern European countries. In 2003, Augusto and his family relocated to Farmington, CT where he resumed his insurance career.
Augusto regularly participates in data breach symposiums and webinars designed to heighten awareness of cyber liability exposures and to offer practical solutions on how to deal with the burgeoning problem of data breach to businesses and organizations. He was a regular presenter for Lawyers Clearinghouse, founded by the Boston Bar and Massachusetts Bar Associations, on the topic: Navigating the Waters of Insurance and Risk Management for Nonprofits. He has developed exclusive insurance programs for industries including Nonprofits and Human Service Organizations, Healthcare and Manufacturing sectors. Augusto works with clients ranging from startups to nationally recognized companies. He was the president of the Professional Insurance Agents of CT (PIACT) Association in 2013‐2014. Augusto received the CT Agent of the Year award in 2015 and later received the 2016 National Agent of the Year. He chaired the Economic Development Commission for the Town of Farmington and has been appointed to the Insurance Task Force created by the CT Senate. He helped established the insurance certificate program at Goodwin College in E. Hartford, CT. He holds a BA from Tufts University (cum laude).
Augusto loves outdoor activities of fishing, camping and hiking.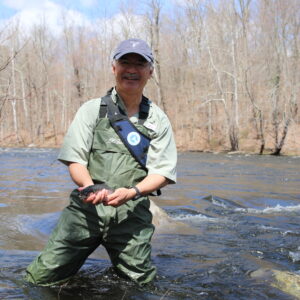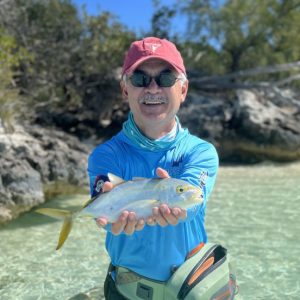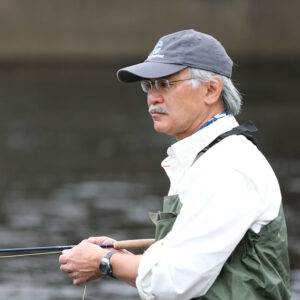 AJ Maielli
Commercial Lines Manager CISR, Cross Current Insurance
AJ has over 16 years of Commercial Lines Property and Casualty Insurance experience, with six years on the carrier side and then transitioning to the agency side in 2012. He joined Cross Current in March of 2023, allowing him to join his passion for helping people protect what is important to them with his love of fishing. AJ grew up fishing the warm coastal waters of Florida. He now resides in Maine with his wife and two children and still loves to fish, now mostly freshwater.
AJ holds a degree in Business Management from the University of Phoenix, a Property and Casualty insurance license, and the Certified Insurance Service Representative (CISR Elite) designation.
In his spare time, AJ enjoys spending time with his family, fishing, camping, hiking, and playing ultimate frisbee.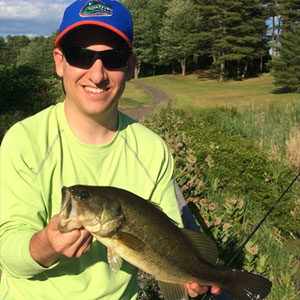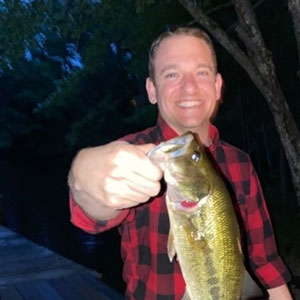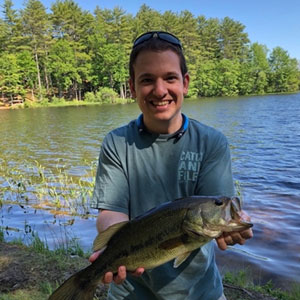 Angela Ziogas
ADVISOR, CROSS CURRENT INSURANCE
Angela has been working in the insurance and financial services industry for over 6 years. In addition to working at Cross Current Insurance, Angela is also a Retirement Account Manager with The Schuster Group and holds her life insurance license, Series 6, and Series 63.
Angela holds a Business degree from Central Connecticut State University and is an AmeriCorps NCCC alum. During her year long service with AmeriCorps NCCC, Angela worked with numerous nonprofits on the West Coast to complete projects in Environmental Stewardship and Conservation, Energy Conservation, Urban and Rural Development, Infrastructure Improvement, and Natural and Other Disasters. Angela received the President's Volunteer Service Award Gold Level and The Congressional Award Bronze Medal at the completion of her service.
In her spare time, Angela enjoys euro nymphing around the Farmington River, hiking with her rescue dog, working towards her black belt in kickboxing, and traveling outdoors.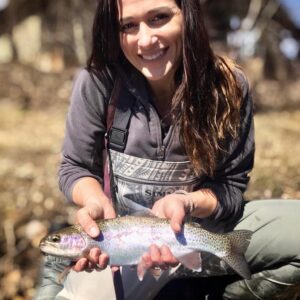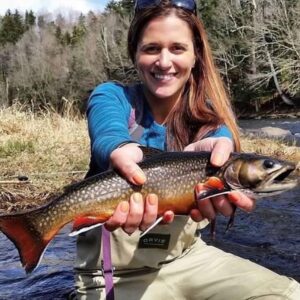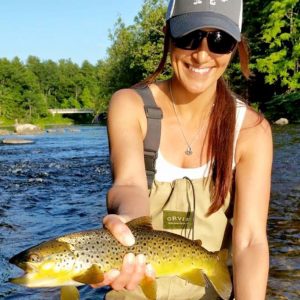 Joe Philippon
Director of Marketing, Cross Current Insurance
Joe has been in the marketing and design fields for over 25 years. Working with large and small for-profit and non-profit organizations have helped him become skilled in many areas of the industry including; digital marketing, design, print production, web design and development, project management, and more. He will use this experience to help guide Cross Current Insurance in its marketing efforts as they continue to grow.
Outside of the office he enjoys doing anything outdoors. He has hiked, fished, and camped all around New England since he was a kid. Coaching youth soccer and Little League baseball along with helping out with his son's Scout troop keeps him outside often.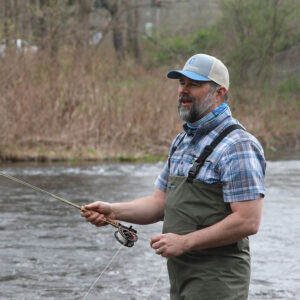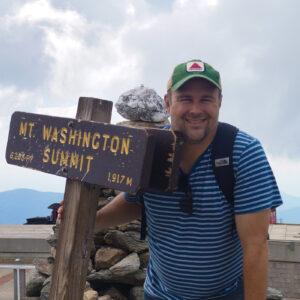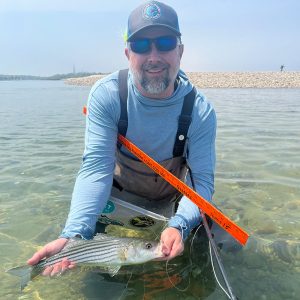 Ambassadors
We rely on the guidance of outdoor enthusiasts to help us navigate where and how Cross Current can support the outdoor industry and our environment.
Get the best liability insurance for your guide or outfitter business for the lowest price in the US.