It was another amazing tournament out on Cape Cod. Cheeky's annual celebration of the striped bass is something every angler should experience. Anglers come from around the country for the World's Largest Fly-Fishing-Only Tournament.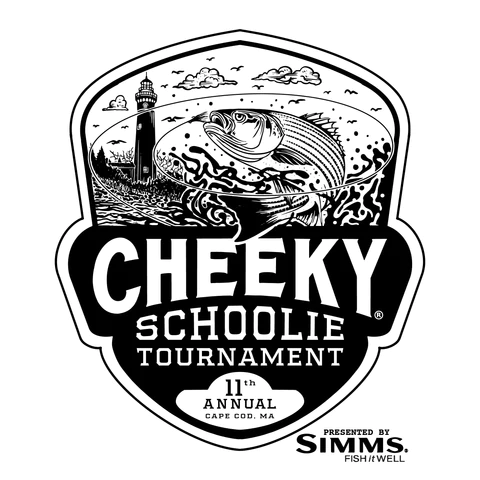 Thursday kicked off with a free women's event hosted by Cheeky and Cross Current Ambassador Abbie Schuster at West Dennis Beach. It was a space for all female-identifying anglers participating in Schoolie to connect with the women's fly fishing community.
Even though it is an epic fly fishing event, the weekend is really about supporting the nonprofit organizations that work diligently to ensure stripers are still around for future generations to enjoy them. This year's tourney will support Keep Fish Wet, the American Saltwater Guides Association, and Stripers Forever.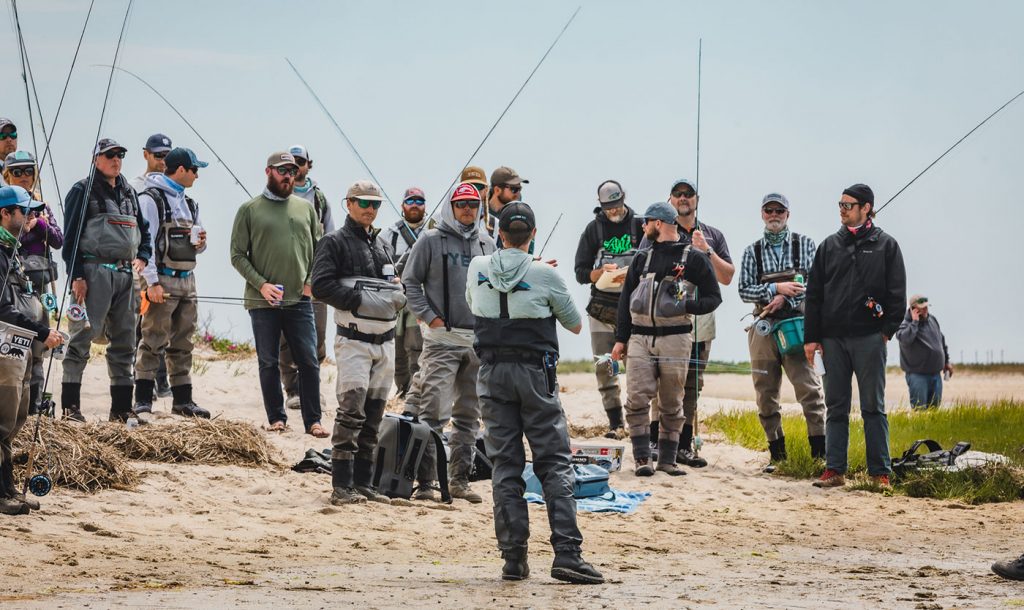 The weekend continued with conservation partners and industry representatives spending Friday at the first Striped Bass Science Symposium. Conservation of the striped bass was the running theme and there was a lot to talk about making it an information-rich session. Segments of discussion included:
Lessons on why post-release mortality is one of the main reasons for fishery decline from Keep Fish Wet. If you really must remove a striper from the water, 10 seconds or less is recommended.

A recap of Amendment 7 was given by ASGA's John McMurray of ASGA and Mike Woods and Chris Borgatti from Backcountry Hunters & Anglers.

Massachusetts Department of Marine Fisheries presented data from their striped bass tagging research which shows striped bass tend to return to the same areas each summer. 

Using social media to encourage new and existing anglers to weave conservation practices into their fishing endeavors brought out new ideas. It is not only for grip-n-grins!

And to complete the session, ASGA announced a False Albacore tagging research project to learn more about Albies to help guide their future management.
Thank you to The American Saltwater Guides Association, Costa Sunglasses, and Cheeky Fishing for hosting the Symposium.
On to the main event. The rules on Saturday were quite simple. Catch and release. Two feet on the ground. Stay east of the Cape Cod Canal. Only four 20-inch stripers or longer can be recorded. Go time was 5:30am, after a stop at Dunkin!
It was a whirlwind of a day traversing around the Cape. It really felt like a few different days with the changes in weather from beginning to end. We can talk about our score the next time we see you in person.
It was great seeing many familiar faces and meeting even more new ones. At Cross Current, our motto is protect your passion, and supporting a fundraiser like this is right in our wheel-house. We are proud to be a sponsor of this important event and look forward to doing so in the future.
In 2021 $21,000 was raised for striper conservation. With the pandemic further into our rear-view mirrors, this year should be even more successful than the last.
Tight lines everyone!